More weather details from AccuWeather.com
The four seasons of Pagosa Springs, CO
View current weather around town with the Jim Smith Realty Web Cams
The Climate and Seasons
Pagosa Springs is located in the "Colorado Sunbelt" just 35 miles north of the New Mexico border, nestled at 7,000 feet on the Western Slope of the Continental Divide. This combination of high desert plateau and dramatic Rocky Mountains to the north and east creates an unusually mild climate, compared with much of the surrounding Southwest. We are favored with some 300 days of sun each year, as well as four distinct, dramatic seasons…
Winter
Powdery snow, clear sunny days and crisp cold nights are a trademark of winters in Pagosa Springs. Our local ski resort, Wolf Creek Ski Area, regularly receives over 450 inches of natural snowfall, more snow that any other resort in the state. In downtown Pagosa, however, average snowfall is only 62 inches. Downtown streets are nearly always free of snow due to the warm daytime temperatures, which average in the high 40s. Nighttime temperatures can drop dramatically, but rarely go below the 20s.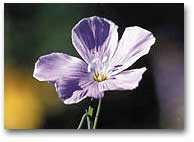 Spring
The hills are alive with the first growth of the season, and the local rivers are rushing and full, much to the delight of river rafters and kayakers. Days are warm and clear, the nights cool. The mountains are still snow-covered, with spring skiing typically available until mid-April.
Summer
Warm sunny days and pleasantly cool evenings make Pagosa Springs a real treat. Afternoon thundershowers are a regular feature during summer, usually lasting less than half an hour. Temperatures during July typically range from highs in the low 80s to nighttime temperatures in the high 50s. The growing season gets off to a late start in Pagosa but lasts into the Fall, with an average season of 90-95 days.
Fall
Indian summers are a normal event in Pagosa, with summer-like daytime temperatures lasting well into October, accompanied by cool evenings. In the mountains, the great groves of aspen and birch transform into their dramatic fall colors of vibrant yellows and oranges. By November, the high mountains have already received enough snow for Wolf Creek Ski Area to open.