Rafting Season is Open!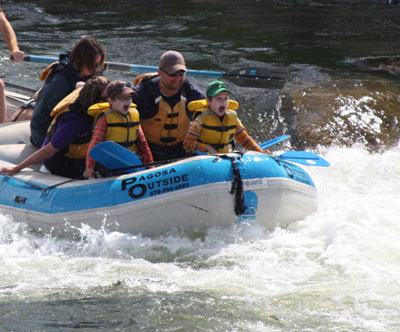 The excitement of whitewater rafting is now open for the 2011 season!
May and June are the prime time for whitewater rafting in Pagosa.  Warmer weather and earlier peak flows than the rest of the state makes Pagosa Colorado's early season whitewater destination.  River flows typically peak in late May or early June and rafting enthusiasts know that this is when to find the biggest whitewater thrills.  In early July the San Juan drops to lower flows and we shift to our "Late Season Trips."
With a good snowpack, we are expecting a great rafting season! Pagosa Outside offers great beginner, intermediate and advanced rafting trips down the San Juan River and Piedra River.
For the person who wants high adventure, you might want to try a new option – the mini raft madness!