Running and Training in Pagosa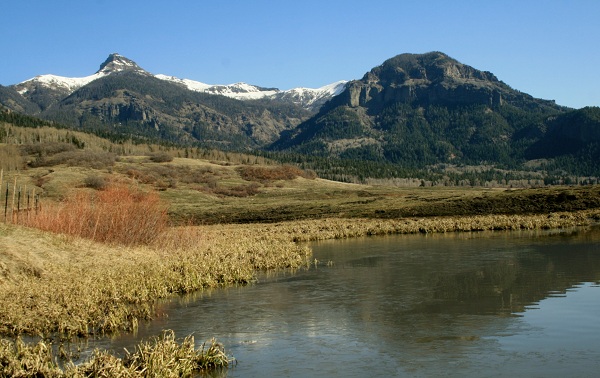 Altitude – 7,200-feet. Sunshine – 300 days a year. Training Playgound – Pagosa Springs (of course).
You couldn't find a much better place to run and train or enjoy simple physical fitness than our small town. With a plethora of forest service roads, an abundance of trails, a community that loves its outdoor recreational opportunities and various organizations that offer fun races and challenging competitions throughout the year why wouldn't you want to train here?
So, this is supposed to be a hiking article. But, it is that time of year when I aspire to be high in the mountains (it is a good thing we still have lots of snow up high) and I grow weary of snowshoes when the temperatures are this perfect so I hit the running circuit with a group of gals that encourage, support and laugh lots.
By this time of the year many have scheduled their race calendar and training has begun; each with their own schedule and training module. Some practice hill climbs, some speed work and others simply just trying to cover the distance for whatever insane challenge they thought they were up to accomplish. I'm in the latter group; I don't know what I was thinking and by no means will I claim to be a runner. I'm a good to go at one speed, one speed only, uphill, downhill and it doesn't always look pretty. In fact, it rarely looks pretty. But, it is enjoyable. Time outside … time to rejuvenate … time to sort the head and prioritize what is important.
This time of year there are lots of trails accessible to favor your hiking boot or running shoe and the crowds are non-existent. Those that you see are undergoing the same body transformation that comes after months of cooler weather. Skin is pasty white, muscles not as toned as they could/should/would/will be and just around the middle is a couple of extra pounds that will shed in the next many weeks.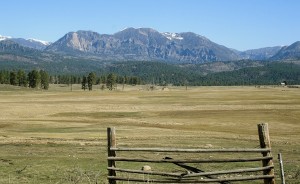 Now, when more bicycles are making their way out of the garage and more clean and white running shoes are hitting the various medium choices (pavement, dirt road, or trail), it is important to remember … give 'em a wide birth if you are in a vehicle. And, don't make fun of the gait, stride or pace … you don't know if the runner you are passing is in mile one or mile 20. And, for those peddlers the same applies … it is hard work to peddle these bumps!
Going outside requires no effort. Put on a pair of comfortable shoes. Grab a little water bottle. Walk out the front door. Today, walk to your mailbox. Tomorrow walk a little further. Bet you didn't think it could be that simple. Don't want to do it alone? Call a friend or make new friends. Won't you be a better person for adding a friend to your address book? And, it is okay, turn off your phone … you can call them back later. This time is for you!
With all the previous provisos out of the way I want to share with you a run I partook in this past weekend. It was tough and that is okay. Getting there is half of the journey.
Read Part 2 – http://www.pagosa.com/adventureguide/running-training-pagosa-part-2/
About Step Outdoors, LLC
Step Outdoors wants you to go outside and we lead individually inspired one foot in front of the other adventure pursuits to get you there. We tailor a first time overnight backpack or a more challenging multi-day hiking adventure just for you. All adventures take into consideration your goals, fitness and experience level. Perfect for mothers and daughters, couples, families, co-workers or a group of friends, we provide a 100% guarantee of fun.
Check out our blog at http://stepoutdoorscolorado.com/blog/. Or send us an email at info@stepoutdoorscolorado.com.