Running and Training in Pagosa – Part 3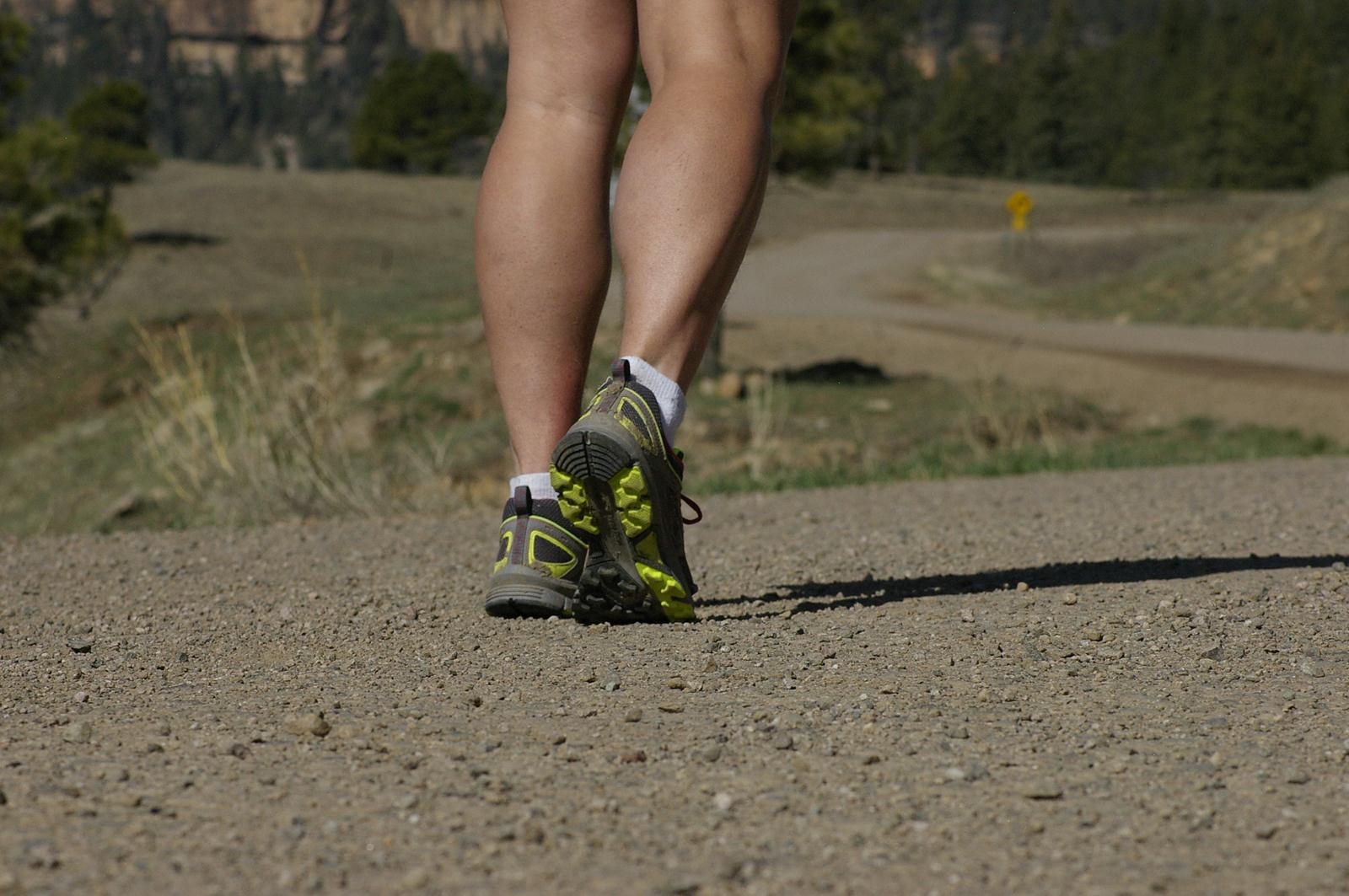 Down to the river where the rafters are waiting.  My feet feel musical on the next uphill climb.  It is a slow beat but beating nonetheless.  Looking southward the road again stretches out for miles unplussed at its demeanor of rolling bumps and meandering travel.
On this passing the frost is abating and the small crustations on the mini pools are melting away leaving a clear flat glass perception.  The dusty green mile marker simply confirms what I already know – ten miles remaining.
With zippered neck undone the discomfort is real and daunting and contributing to frustration.  Mid-hill I stop, yank off my water pack and zippered jacket, reassess, redress and move.  In the distance I see dirt plumes rising high into the air but it will take minutes before the truck passes.  A small descent drops in the crevice of two hills where prairie dogs dive from hole to hole and then stand still.  Their little black noses twitch quickly in the air and their little bucky teeth protrude with admired authority.
The games are beginning.  My calves are revolting and it has never been my calves to revolt before.  Slurping a gu I wish instead for a peanut butter sandwich and ponder the nutritional value of each.  Up ahead I see three little bumps chained together as one climb.  Dropping chin to chest my legs and I speak of not breaking form, slow the pace and reduce the stretch of the gait.
Over each shoulder is a grandiose view … I've not forgotten the reason I'm out here.  Without consultation my legs each stop and we make an immediate agreement for 50 paces.  I wonder outloud why they had to stop where they did as we had made one of the small levels points between the bumps which had to be treated as a whole.  As the hill awoke again the shuffle continued and I glared into space.
We are five miles out I charmed with enthusiasm but I'd said that for two miles and neither leg believed.  I was having doubts but there was no one but me.
The road got busier and I knew the day's breakfast drifters were out for their morning drive.  The trucks pass hardly noticing and spitting gravel in their wake.  That little car pulled over and waited.  Wow!  I appreciated.  I imagined the conversations, the jests, the sorrows, the conversations of time passed.
Two swans shared the melt with an array of geese and ducks.  They were tucked to the pond's side with full view of their space.  A fox stood at the water's edge with a bodacious tail pointing as if an arrow.  Cunning and shrewd I wonder if he got his duck today?
That sound is of flat feet flopping and reverberates right up to the knees.  Easy!  Light!  I tell myself with a repetitious essence of grace but the battle is being lost.  I'd given up too much in the beginning and couldn't now push the pace.
Three miles to go is the best guess of my status.  A tear trickles, my mind is mush, my calves aching, my confidence shattered.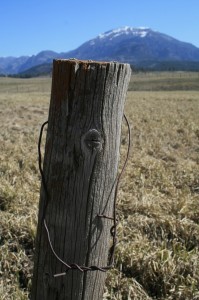 Training runs are just that … training.  You run the best you can, learn a few tricks that can maybe benefit later.  The hills have been formable, the pace not bad for the day, my calves beyond rebellious; I had to call a moment's peace.
For a half mile we walked disenchanted and displaced.  Hadn't we worked hard to reach this place?  No short changing the agreement, catch my breath, stretch in place and at that predetermined pole it was time to again train for a race.  The clouds were white in a bed of Colorado blue.  The fencelines were all standing, little houses more frequent, cattle gates and corrals.  The land of ranching.
My mind was thinking only of finishing … didn't matter what gear.
The road turned to moguls.  What a perfect end.  Each step is gingerly placed on the high point of the track.  A deer or two peered from the greenery off the road and together the two feet and I reached the last place … a trailhead where we would race another day.  I pressed the stop button on my watch that had been keeping time and was surprised to see … well, it was a good time for me!
Offerings in Pagosa Springs you should consider:
About Step Outdoors, LLC
Step Outdoors wants you to go outside and we lead individually inspired one foot in front of the other adventure pursuits to get you there.  We tailor a first time overnight backpack or a more challenging multi-day hiking adventure just for you.  All adventures take into consideration your goals, fitness and experience level.  Perfect for mothers and daughters, couples, families, co-workers or a group of friends, we provide a 100% guarantee of fun.
Check out our blog at http://stepoutdoorscolorado.com/blog/.  Or send us an email at info@stepoutdoorscolorado.com.