Pagosa Springs RV Park, Cabins & ATV Rentals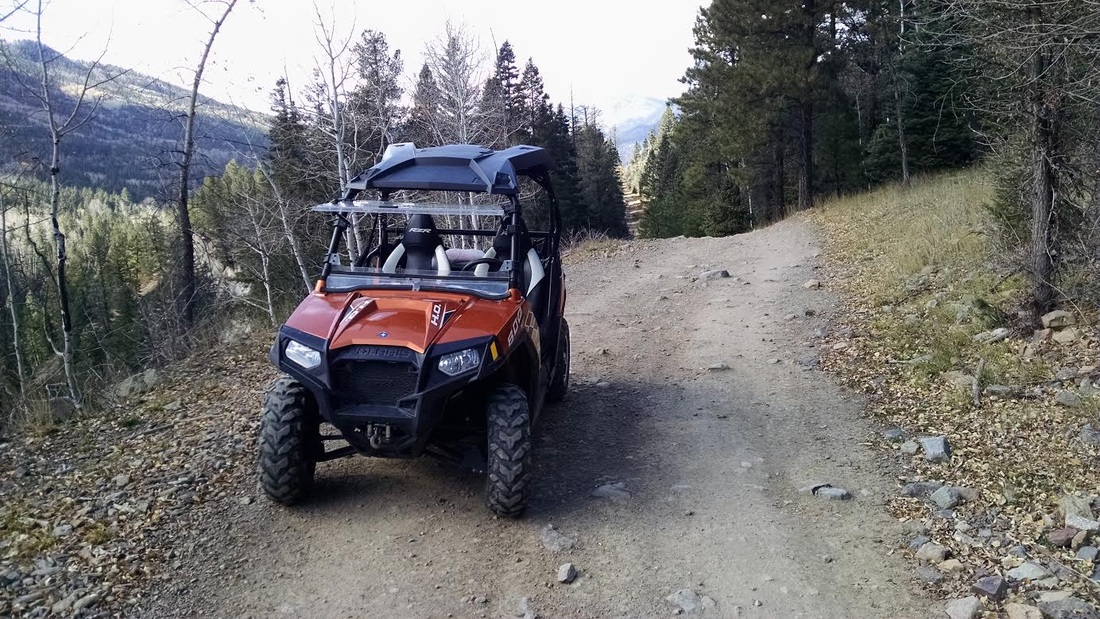 Pagosa Springs Cabins and RV Park offer ATV Rentals to enhance your stay in Pagosa Springs!
You can choose between our Polaris 2 passenger or our Kawasaki 4 passenger to get you to the back country in style and comfort.
Each machine comes with a roof, windshield and a complimentary cooler with water. We provide helmets, goggles and bandannas.
It is highly recommended to wear long pants and be prepared for summer rain showers. Even in the summer it can get mighty chilly up on the continental divide so bring a jacket also.
Come ride the Beautiful Colorado Rockies in Style. This picture taken in 2015 on the way to the town of Platoro for lunch at 2 restaurants you can ride right up to. Enjoy the Famous Platoro Burger or Freshly made Pizza cooked to perfection. Truly a day you won't forget, I promise.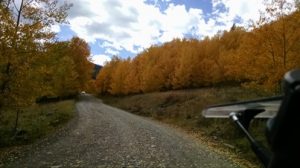 The Forest Service's Motor Vehicle Use Map is used to enforce travel rules within the Pagosa Ranger District
(it does not identify non-motorized recreation opportunities). Check out the Forest Service information on area trails on their website, or stop by the local forest service office, located at 180 Pagosa Street in downtown Pagosa, for the latest trail information, maps and regulations.
Your trip to Platoro wouldn't be complete if you don't stop to experience the fun of feeding the birds on top of the Continental divide. These guys aren't shy and will fly right up to you. Please pick up the appropriate food from our office that we will provide to feed these guys.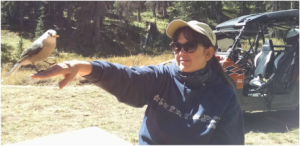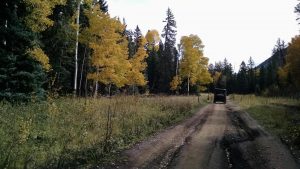 Located just 10 short miles south of Pagosa Springs on Hwy 84. Pagosa Springs RV Park, Cabins & ATV Rentals is a peaceful and friendly RV Park.
The park is located at the base of a mountain full of trees and we are the only all grass RV Park around.With our beautifully manicured grounds we are absolutely the cleanest RV park you will find.  Come and stay at Pagosa Springs RV Park and see for yourself the true beauty  and tranquility we have to offer. You will not be disappointed. We also offer Kayak, Stand up Paddle boards and movie nights! Find out more
here.