Public Lands Day – in Photos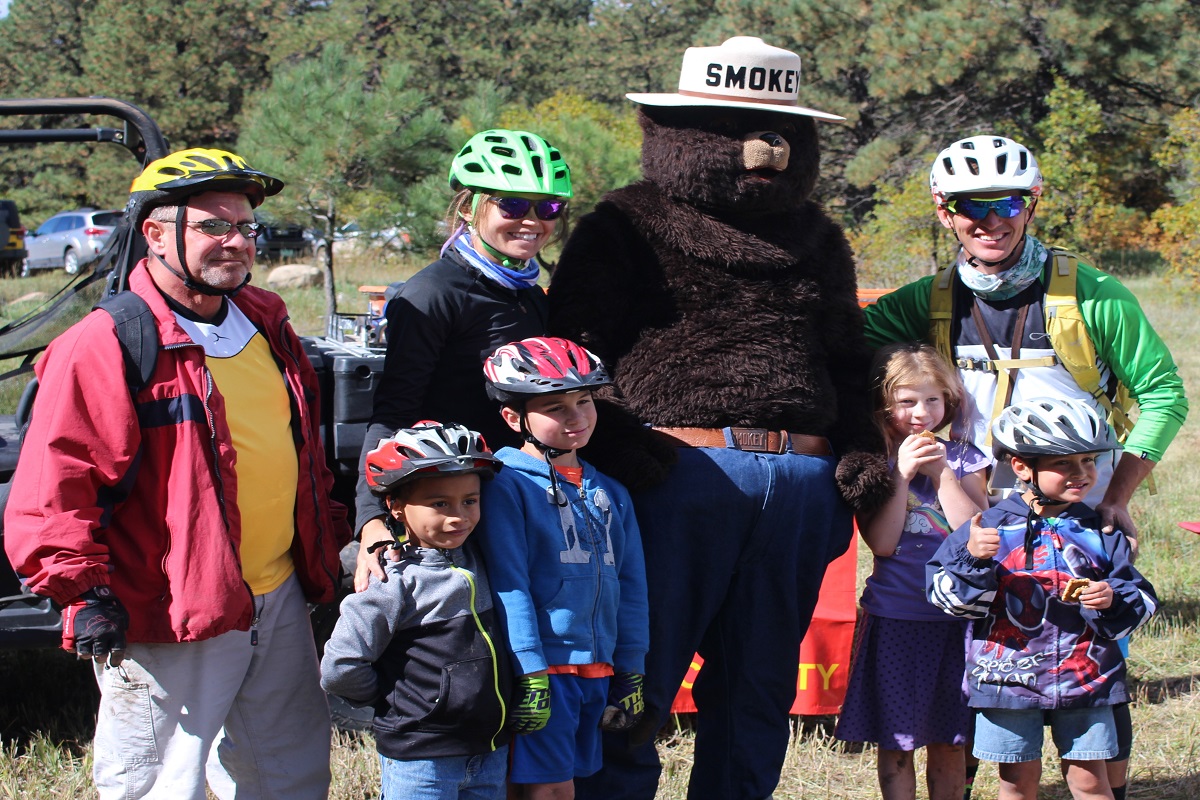 This year marks the 23rd National Public Lands Day, and the first in Pagosa Springs for a very long time. The idea behind this day is to connect people to public lands in their community, inspire environmental stewardship, and encourage use of public lands for education, recreation, and general health.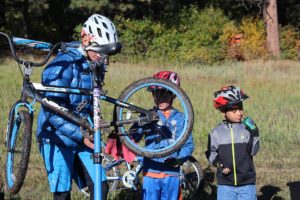 For this event offering there were various games and activities for kiddos. Whether it be a bike workshop and ride with Mat W or Leave No Trace challenges with Brandon C – sitting still was not an option.
Mid morning offered a CUSS'ing Your Tools – The Right Way educational workshop with the Pagosa Ranger District Trail Crew and a discussion on sustainable trail building with Salida's Tony Boone. These in addition to an opportunity to use a cross-cut saw and then brand your very own sasquatch!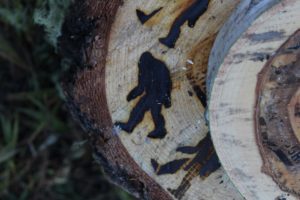 Exhibitors from various non-profit user groups in the community included the Pagosa Ranger District – United States Forest Service, Pagosa Area Trails Council, Chimney Rock, San Juan Back Country Horsemen, San Juan Outdoor Club, DUST 2, Emergency Operations/Upper San Juan Search and Rescue, Pagosa Nordic Club and the Wheel Club. You can't say there is nothing to do with this many organizations sharing their calendar of activities and inviting you to participate.
In the afternoon, DUST2 sponsored a walk and tour with Tony Boone who has marked the new Pagosa urban trail to begin construction at a future date.
Take a peek at a few of the pictures, the smiling faces, the abundance of activity. This event would not be possible without the numerous volunteers who participated their time, shared their knowledge and expertise, and have a true passion for our public lands.
See you next year.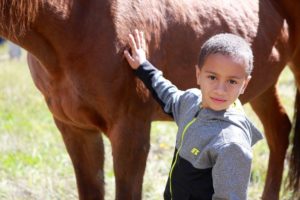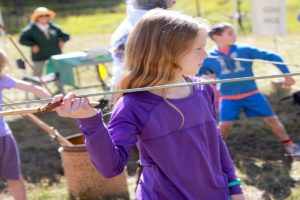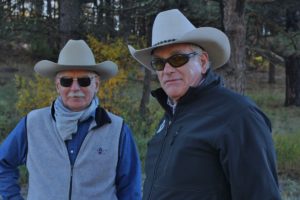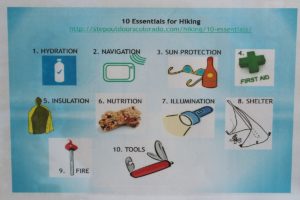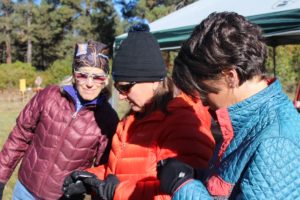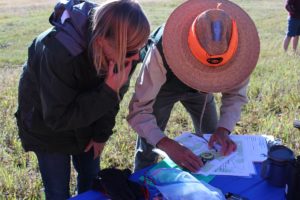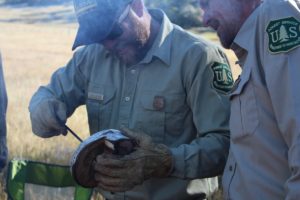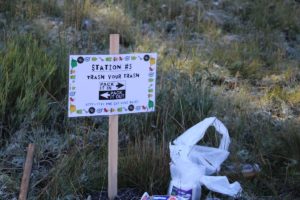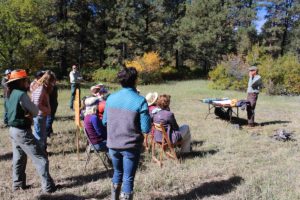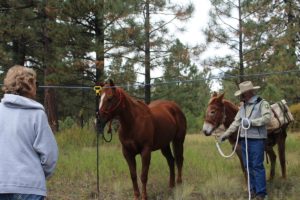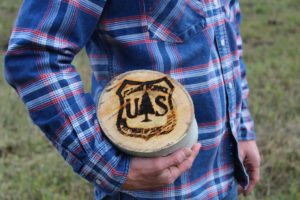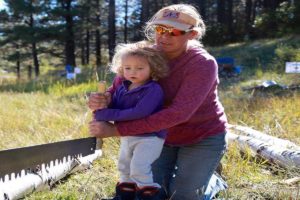 About Pagosa Area Trails Council (PATC)
The Pagosa Area Trails Council (PATC) is a volunteer run 501(c)(3) organization which functions as the clearinghouse of organization and coordination for all of the trail user groups in Pagosa Springs. This is the place where all trail users are respected and come together, work together and work to meet the goal of keeping our trails open and valuable to the entire community.
We have a number of goals in 2016. Those goals include:
• Facilitate a biannual Roundtable that includes all trail user groups
• Function as the liaison for all user groups to develop own work projects and to assist with marketing those projects in an annual calendar
• Develop a location, check-in/-out process for the community tools cache
• Implement "public land day" celebrations beginning with Public Lands Day in September 2016
• Recommend and schedule training opportunities that benefit all user groups
• Be a representative user club for hikers and the associated trail work projects
For more information, please visit https://pagosatrails.org/about/.