Picture Yourself…Floating Freely Above the Earth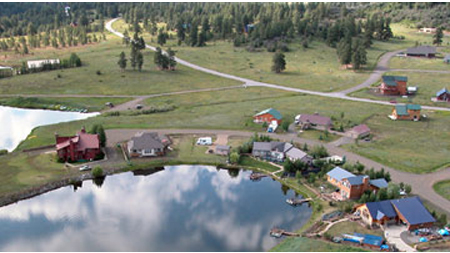 For once, a fantasy can become a reality! You have a unique opportunity to "break the earthly bonds of gravity," and if you've been dreaming about flying–try this!
Courtesy Rocky Mountain Balloon Adventures
The adventure begins when we meet our guests shortly after sunrise when the mountain air is still calm and stable, the perfect conditions for ballooning!
Ballooning is a "hands-on" participation sport, and we will enlist your energy in the set-up and inflation of the balloon which will hold up to six passengers and the pilot. You'll want to have your camera ready to capture the excitement as our beautiful giant (120 feet tall, holding 240,000 cubic feet of hot air) rises for its journey. You'll then climb aboard our basket for the flight of a lifetime enjoying the enchanting sights and tranquility that can only be experienced from a hot air balloon.
As you gently ascend, the Earth seems to fall away below you revealing hidden canyons and valleys. You may feel yourself becoming a part of Mother Nature while riding the peaceful breezes with the Red-tailed Hawks, the Ospreys and the majestic Bald Eagles. Wildlife is abundant, and we watch for deer, elk, turkeys and other forest creatures.
Imagine a magic carpet ride! We may fly inches over the area lakes for a breathtaking "splash-n-dash," a little higher for some souvenir pine cones from the tops of trees or up to 3,000 feet for a 200 mile panoramic view of 4 states. Throughout the flight, there is no sense of height or motion, only a dreamlike floating sensation. Because a balloon moves at windspeed, you could hold a candle and the flame would not flicker!
The adventure is not over when we land, as we will have you assist us in the deflation and packing up of the balloon, which always draws comments of disbelief that something so enormous can be packed away so quickly and compactly. You'll then be treated to a unique talk on the history of ballooning, a personalized flight certificate, the 200-year-old tradition of a champagne celebration carried over from the earliest days of ballooning and a continental breakfast!
We offer half hour and one hour flights year-round, but please allow 3 to 3-1/2 hours for the complete excursion. Advance reservations are required. Special arrangements for birthdays, weddings, anniversaries or other occasions may be made in advance.
Ballooning is for all ages, as passengers as young as five and as old a ninety-six have flown with us! Rocky Mountain Balloon Adventures has been flying the Rockies since 1986 and we are licensed by the FAA. Advertising, promotions, gift certificates and flight instruction are also available.
Book your high-flying fun TODAY! Call Mike Marchand at (970) 946-2549