Majestic Horse Drawn Sleigh Rides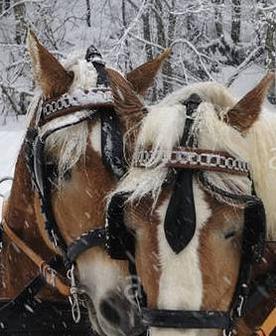 Majestic horse drawn sleigh rides! Come snuggle up with your family and friends. Enjoy the magic of the season on a winter sleigh ride. Our knowledgeable team drivers and majestic mules and horses will wow you, bring your camera! The mountain air is crisp so bundle up, bring your favorite beverage and relax to the sounds of an old fashion horse drawn sleigh, jingle bells and crunchy snow. Your ride is just under an hour.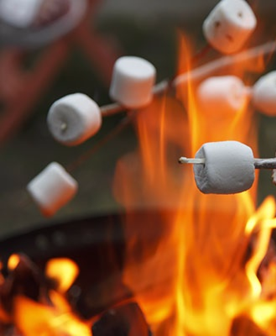 Concluding with a bomb fire, marshmallows and S'mores!
The fire pit is for our guests to enjoy.  Bring the entire group, fun for all ages.
Bundle up, wear gloves, warm boots, coats and hats! It may be snowing during your ride, we supply blankets but you're welcome to bring extra's.  Our sleighs hold 12-16 people.  We welcome large and small groups.
Your ride will last just under an hour, ending at the tent & bomb fire.  It's a cozy atmosphere, where our guests warm up & stay awhile, relax, visit and experience Colorado.  You are welcome to bring snacks to roast over the fire, along with your favorite beverages and don't forget apples and carrots for the horses! We sell hot chocolate and s'mores.
​Our experienced drivers and Teams of Draft Horses and the Belgian Mules-Jane and Judy will steal your hearts, so bring your camera! This will be a very peaceful, romantic and memorable experience. A chance to slow down a bit…Enjoy one another and make new friends.
A little bit of Christmas all winter long.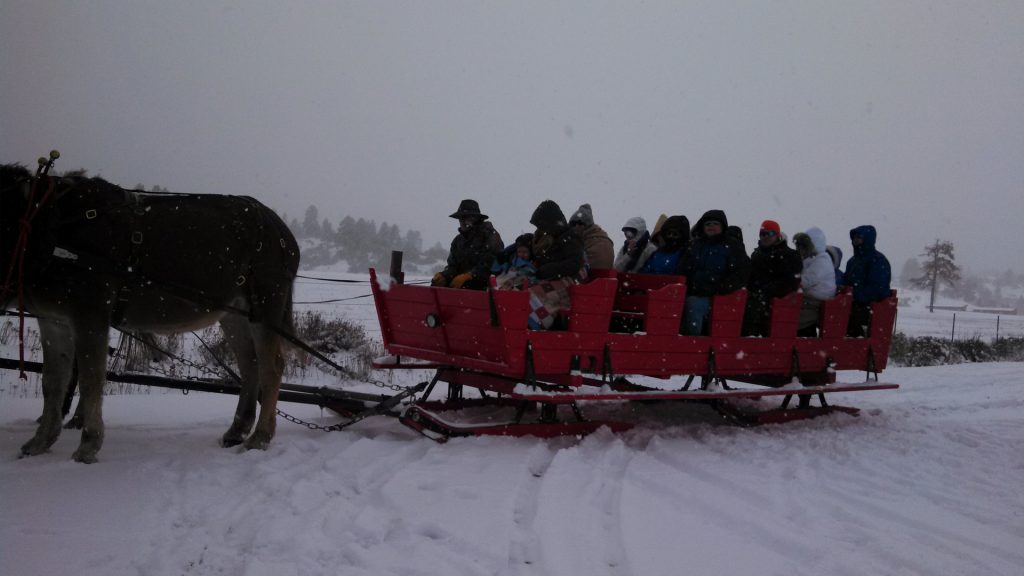 For Reservations call us- 970.946.1888 or visit  pagosasleighrides.com for more info.