Fuel for Wildfires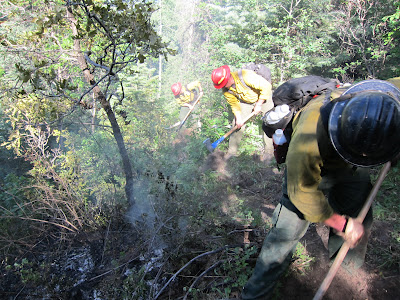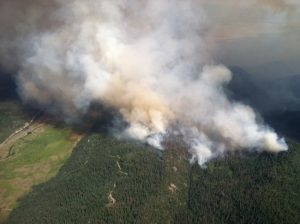 For the past many weeks I've been outside walking.  With the winter snow melted, the hills beckon with their rocky pathways, dirt laden trails or leaf covered walkway.  My walks differ by the day.  Sometimes the destination is the high alpine meadows with seemingly endless views that stretch for mile after mile.  Other times, the destination is a pond of solitude where the bullfrogs croak with merriment.  At least until I near the watery pool with its grassy banks.
Never do I undervalue the importance of my hiking or backpacking adventures.  They leave my sprit renewed and ultimately I am a better person because of the time away for myself.
With the thousands and thousands of acres available as a playground to Pagosa Springs I seldom worry that I won't be able to peruse a map and design a route that will fit my desire … after all, there is so much to see and do in Pagosa Country.  Nonetheless, conversation has ebbed and flowed these past 45 days with regard to the Little Sand Fire – a wilderness  wildfire begun from a lightning strike.  Despite the banters we have ample trails for spending the day, night or multi-nights.
A couple of times a month we write an article with the purpose of giving you something to think about related to your recreational pursuit.  We often make fun of ourselves; and well, that can be a good thing.  Occasionally, we seek to educate.  This is one of those moments.
As you are walking along your favorite trail take a moment to really look around.  Get on your hands and knees and feel the soil, touch the trees, finger the accumulating duff, stare high into the trees, try to sight your way through the tangled brush.  Then, the next time you are listening to a report describing a wildfire think in these terms.
Wildfires happen because there is flammable (easily ignited) material. 
Nurtured by roots, duff and organic matter ground fires typically burn by smoldering, and can burn slowly for days to months often with little flame.
Crawling or surface fires burn as a result of low-lying vegetation such as leaf and timber litter, debris, grass and low shrubs.
Ladder fires scale the vegetation infrastructure of a forest as it consumes vegetation and material between the low-lying vegetation and tree canopies such as small trees, downed
logs and oftentimes the viney plants whose job is to scale trees.
Crown fires are most dangerous.  These fires burn material at the canopy level.  Crown fires generate tremendous heat that rises in a convection column.  This column can intensify the catching and burning of the canopy fuels when the tree crowns burst into flames and ignite the nearby trees.
Fire affects people, soil, air quality and vegetation.  The most complex of these relationships belonging to the people in the surrounding area of a natural-made or man-made fire.  I'd like to think we can trust the judgment and weighty responsibility of the men and women who have trained for these moments of flame, fire and ash on our national forest lands and I for one am appreciative for their service to our community and the value they rank for the natural resource they are protecting.  And, I know that when I walk through this year's fire areas next year or the year after the wildflowers will be bursting and the views a bit more long.  A fitting benefit to this year's burning!
Photographs are borrowed from http://www.acemergency.org/ and http://www.inciweb.org/incident/2878/.
About Step Outdoors, LLC
Step Outdoors wants you to go outside and we lead individually inspired one foot in front of the other adventure pursuits to get you there. We tailor a first time overnight backpack or a more challenging multi-day hiking adventure just for you. All adventures take into consideration your goals, fitness and experience level. Perfect for mothers and daughters, couples,
families, co-workers or a group of friends, we provide a 100% guarantee of fun.
Check out our blog at http://stepoutdoorscolorado.com/blog/. Or send us an email at info@stepoutdoorscolorado.com.