Frozen Elk Update – CPW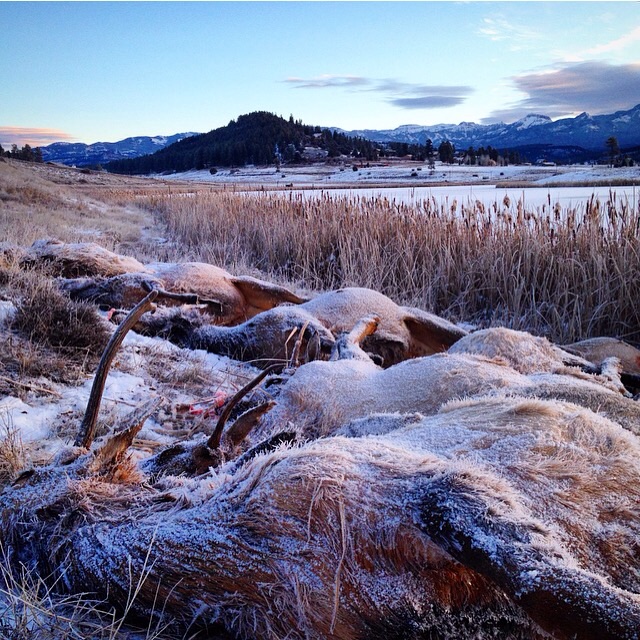 Elk fall through ice; drown near Pagosa Springs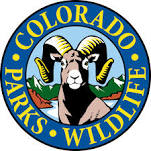 PAGOSA SPRINGS, Colo. – A small herd of elk drowned at Echo Canyon Reservoir over the weekend when they ventured onto thin ice that broke under their weight.
Colorado Parks and Wildlife officers received reports from area residents on the morning of Dec. 29 that dead elk were floating in the reservoir. Officers responded and counted 21 dead animals about 50 feet from shore. It is believed that the accident occurred sometime on the evening of Dec. 28. The reservoir is located about five miles south of Pagosa Springs in Archuleta County.
Wildlife officers removed all the carcasses from the water on Dec. 29.
Though it is not a common occurrence, it is not unusual for big game animals to fall through ice. In 2008, 19 elk drowned after falling through the ice at Paonia Reservoir in Delta County. In 2011 wildlife officers and local law enforcement staff rescued three cow elk that had fallen through ice at a private pond near Pagosa Springs; one other elk died in that incident.
Elk are large animals, ranging in size from 300 to 1,000 pounds. During winter they travel in herds.
People should not attempt to rescue wildlife that are trapped on ice or in cold water, Colorado Parks and Wildlife advised.
Pagosasprings.com posted the original story here but the website is currently down due to over 130,000 views in less than 24 hours.